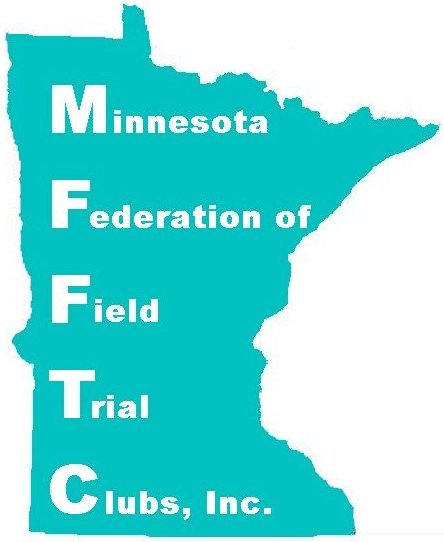 Welcome to the Minnesota Federation of Field Trial Clubs, Inc. web site.

The Minnesota Federation of Field Trial Clubs, Inc., is established for:
Dedicated to Sporting Dogs and Competitions, throughout the State of Minnesota.
To encourage a high level of sportsmanship and cooperation among the various breeds, trial clubs, and individual enthusiasts in this state.
To assist, aid and advise member clubs in the pursuit of these ideals.
To work towards establishment and perpetuation of permanent grounds in this state to be used for field trials.
To see what were about, see the About Us brochure.
Upcoming Field trial dates are posted on the Calendar page.
To find a breed club contact, see the Members page.
You can find a list of grounds, maps, rules, and forms on the Info page.
Checkout the Links page to see a list of organizations we are working with in our effort to support the sporting dog clubs in Minnesota.